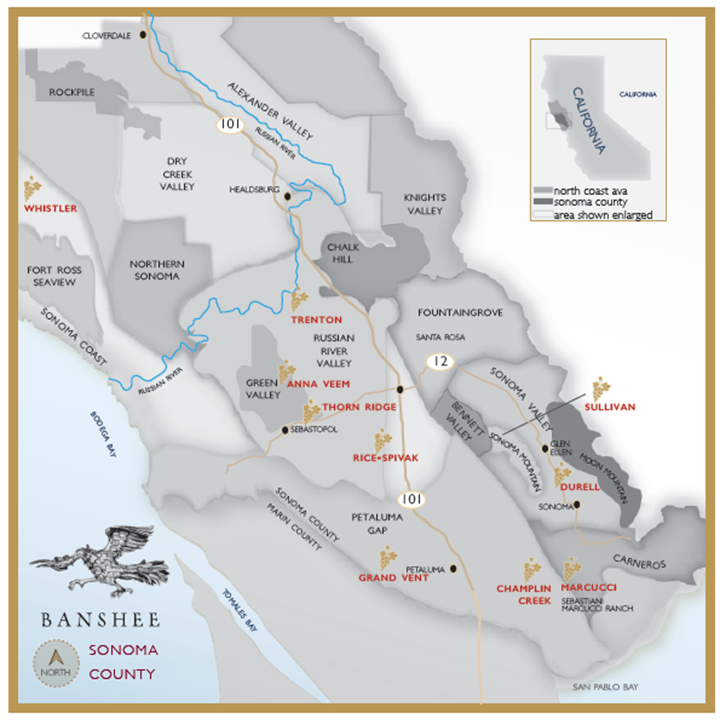 Without great vineyards, making great wines is simply impossible.
In our relentless pursuit of wines with balance, elegance, and purity, we have developed relationships with some of the most storied vineyards in Sonoma County and beyond to craft Banshee.
Our main focus for Pinot Noir is on the cool, rugged, coastal areas of the far Western Sonoma Coast. Each vineyard has a unique combination of a specific oceanic influence, soil type, elevation, age and exposure but the common thread is that they allow us to pursue Pinot that achieves power without weight. They allow the grapes to express a certain transparency. They highlight a wide range of flavors other than just fruit. Forest floor, pine, tea, mushroom, spice, minerals…
The remote Sonoma Coast doesn't tell the entire Banshee story, as choice sites elsewhere play an equally important role for us. Vineyards such as Trenton in Russian River and Sullivan on Sonoma Mountain and Middleridge in Anderson Valley each possess a uniqueness and grapes of superb quality that fall in line with our mission.
Our belief is that the best wines from Sonoma County are yet to be made…and we plan on producing some of them.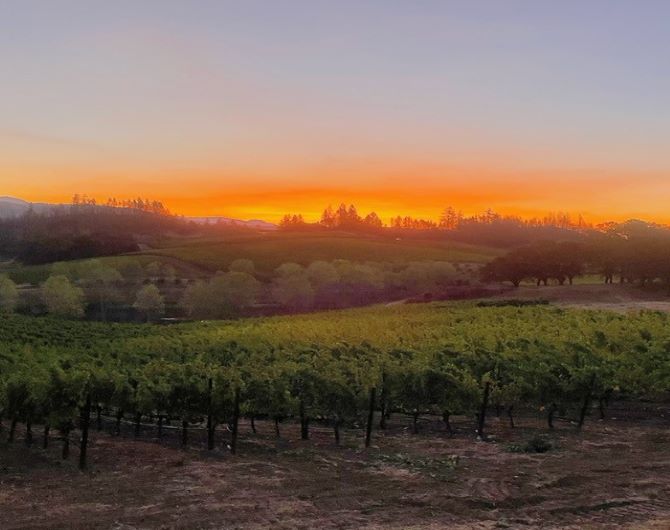 Sullivan Vineyard
Straddling the Bennett Valley and Sonoma Mountain AVAs, Sullivan Vineyard encompasses eleven acres along a ridge at an elevation of 750-900 feet where the irregular folds and crevices of the mountain create a unique microclimate, ideal for cool climate Pinot Noir. The vineyard is streaked with a variety of well drained soil material including Spreckels clay and volcanic material.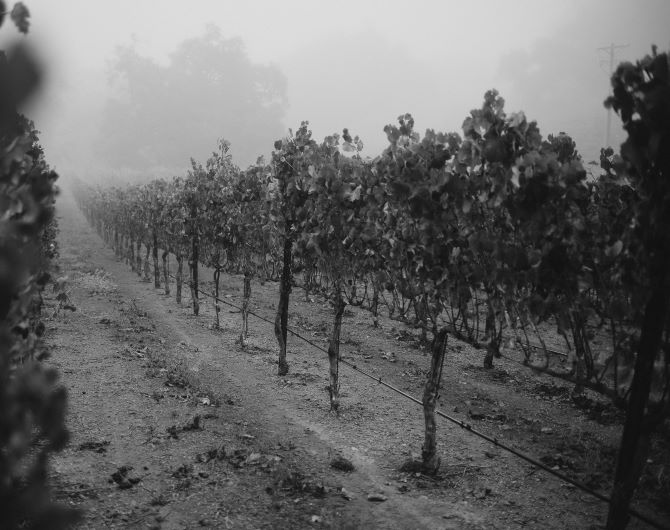 Thorn Ridge Vineyard
Thorn Ridge vineyard is owned by legendary Sonoma grower Ted Klopp and located in the Sebastopol Hills sub-section of the proposed West Sonoma Coast AVA. The vineyard is bisected by a ridge top that creates two distinct aspects, one west facing and the other east facing. We source exclusively from the much cooler east facing slope that looks out on the Santa Rose basin, while the entire west slope goes to Kosta Browne. Within the east slope are 6 distinct blocks on Goldridge soils. We source a bit from each of the blocks to build the most complexity.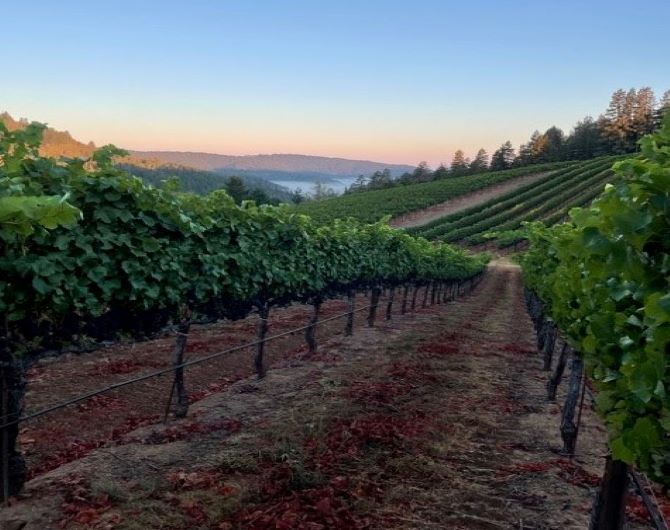 Middleridge Ranch Vineyard
Middleridge Ranch Vineyard sits between two ridges above the town of Boonville in Anderson Valley on a 160-acre ranch with open, rolling hills and panoramic views of the valley below. This vineyard is influenced by warm western winds, sun exposure and provides warmer temperatures than other vineyards in this AVA closer in proximity to the Pacific Ocean which leads to riper, more fruit driven flavors.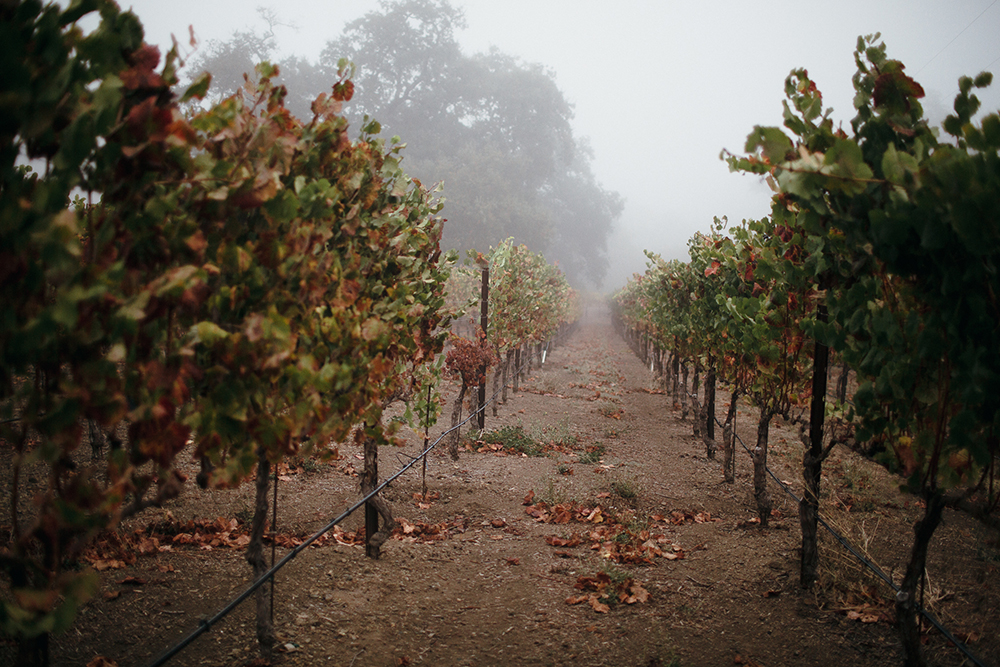 Rice-Spivak Vineyard
Planted in 1999, Rice-Spivak has become known as one of the top vineyards in the region for producing vibrant and vervy Pinot Noir. The north facing slopes lie in an extremely cool and low spot, south of the town of Sebastopol. This area lies in the northern channel of the Petaluma Gap, which ushers in cool air from the chilly Pacific in the late afternoons. The vineyard soil is laced with an unusual amount of volcanic ash which seems to add a unique structural element to the wine.