Without great vineyards, making great wines is simply impossible.
In our relentless pursuit of wines with balance, elegance, and purity, we have developed relationships with some of the most storied vineyards in Sonoma County and beyond to craft Banshee.
Our main focus for Pinot Noir is on the cool, rugged, coastal areas of the far Western Sonoma Coast and Sonoma County. Each vineyard has a unique combination of a specific oceanic influence, soil type, elevation, age and exposure but the common thread is that they allow us to pursue Pinot that achieves power without weight. They allow the grapes to express a certain transparency. They highlight a wide range of flavors other than just fruit. Forest floor, pine, tea, mushroom, spice, minerals…
The remote Sonoma Coast doesn't tell the entire Banshee story, as choice sites elsewhere play an equally important role for us. Vineyards such as Trenton in Russian River and Middleridge in Anderson Valley each possess a uniqueness and grapes of superb quality that fall in line with our mission.
Our belief is that the best wines from Sonoma County are yet to be made…and we plan on producing some of them.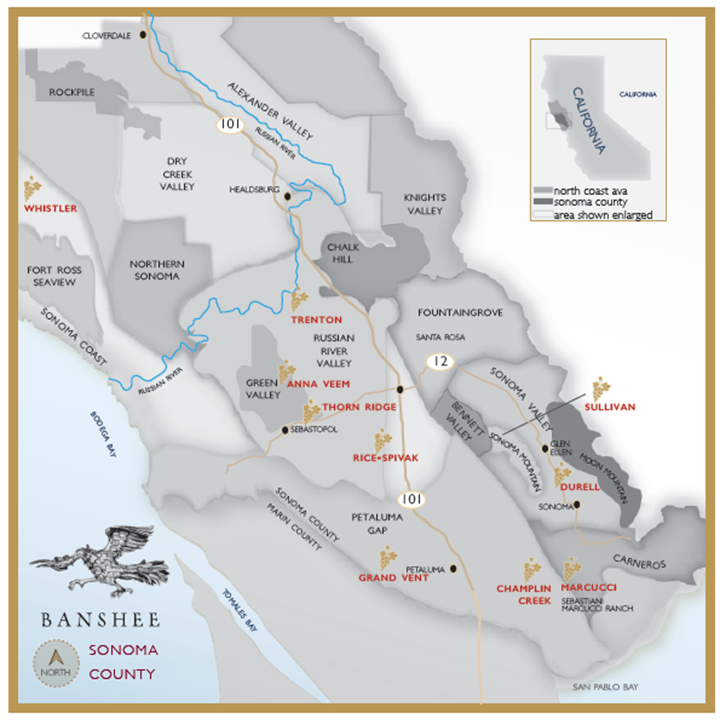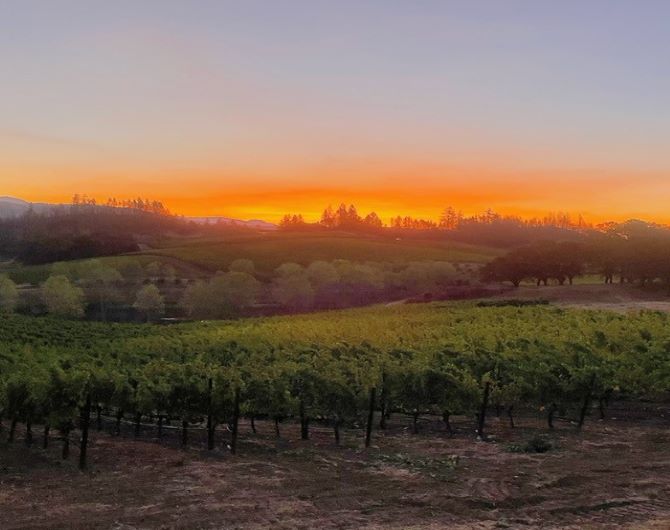 Trenton Vineyard
Trenton Vineyard is planted on low rolling hills just south from the banks of the Russian River northwest of Santa Rosa in Sonoma County. This cooler climate vineyard is influenced by coastal morning and evening fog, perfect growing conditions for pinot noir.
Barlow Lane Vineyard
Barlow Lane–Ana'Veem Vineyard is a small 2.5 acre plot in a nice couple's backyard, just outside the tiny hamlet of Graton in the Russian River Valley AVA. The vineyard slopes down towards Atascadero Creek where cool air tends to pool from evening until late morning each day. The high-density vineyard is planted equally 50/50 Pommard and Swan clones on classic Goldridge soils.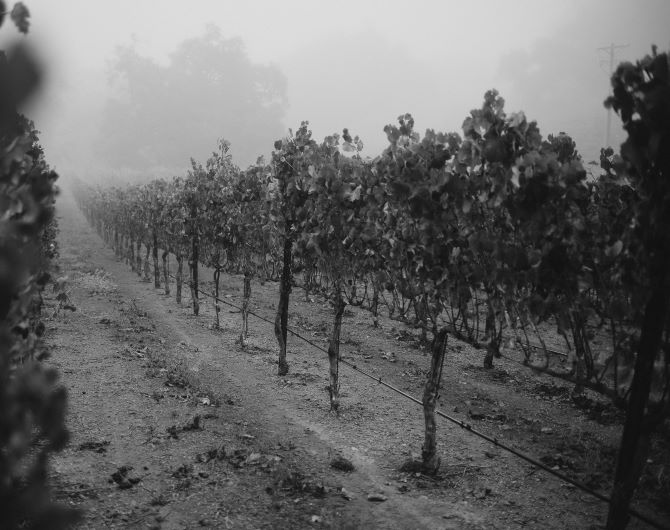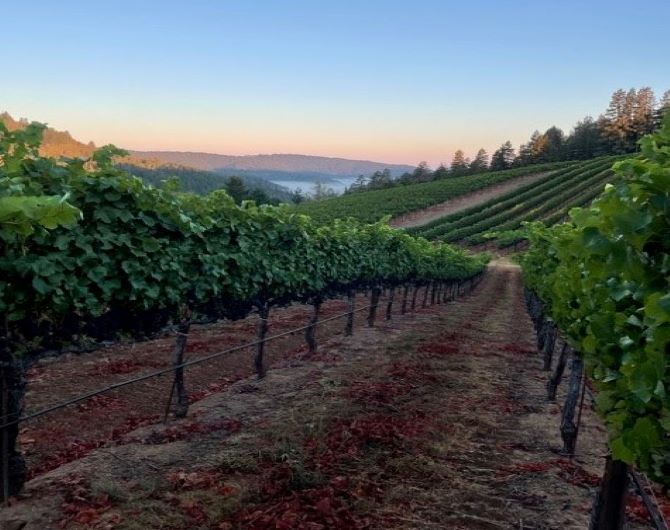 Middleridge Ranch Vineyard
Middleridge Ranch Vineyard sits between two ridges above the town of Boonville in Anderson Valley on a 160-acre ranch with open, rolling hills and panoramic views of the valley below. This vineyard is influenced by warm western winds, sun exposure and provides warmer temperatures than other vineyards in this AVA closer in proximity to the Pacific Ocean which leads to riper, more fruit driven flavors.
Grand Vent Vineyard
The Grand Vent Vineyard in the Sonoma Coast AVA is located on a chilly hillside in the coolest area of the appellation. This vineyard is on the very edge of where pinot noir can ripen, yielding chiseled and vibrant wines.